Zillow doesn't see home prices in the U.S. peaking until a couple months from now.
Last month, the home listing and research company revised its home value growth forecast, anticipating that nationwide values would increase by 16.4% rather than 11% over the year ending December 2022. Now, its is revisiting its forecast with an even more ambitious outlook.
Per Zillow's February home value forecast, home values will continue to accelerate through the spring, rising by 22% by the end of May. Home value growth will slow afterward, ending February 2023 at an annual increase of 17.8%.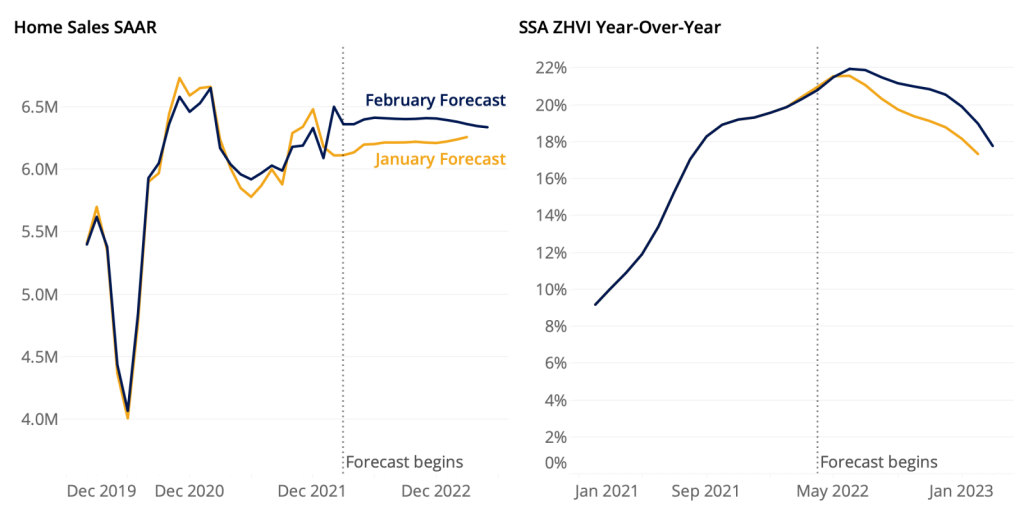 Overall, Zillow expects that nearly 6.42 million existing homes will sell in 2022, a 4.8% increase over the number of homes sold last year. Sales in March are expected to maintain the same pace as was observed in February, however.
Thumbnail image of home on the market on Capitol Hill, courtesy of HomeVisit.